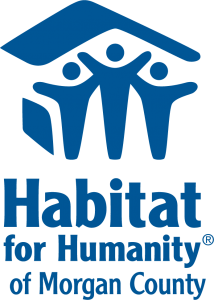 The Family Services Manager is responsible for ensuring a successful transition to homeownership for Habitat for Humanity of Morgan County (HFHMC) homebuyers. With the assistance of volunteer committees, the Family Services Manager will direct key aspects of the homeownership program, including homeowner selection, homeowner support, homebuyer education, mortgage origination and servicing, and delinquency management. The Family Services Manager will also oversee compliance with federal lending laws and regulation related to mortgage lending.

Responsibilities

Family Selection:

Develop, coordinate and oversee all homeowner recruitment processes to ensure the homeowner candidate pool matches the affiliate's plan.
Develop relationships with community, faith-based and social organizations.
Monitor family selection committee's compliance with housing and lending laws.
Provide support, training and guidance to the Family Selection Committee, which includes but is not limited to, board presentations on processes and home visits.
Review and oversee pre-questionnaire and application prior to being forwarded to Family Selection Committee.
Keep track of documentation and ensure candidates are notified of their status (declined or acceptance) within required timeframes. (Pre-questionnaire and Full questionnaire).
Meet with candidate to review credit report, including advising denied families as to steps should be taken to strengthen their chance of being accepted in the homeowner program in the future.

Loan Origination & Closing:

Request house appraisal and work with homeowner for the selection, approval, and purchase of homeowners' insurance.
Research, apply and obtain down payment assistance and related grants.
Liaise with title company to complete loan application and closing on a timely fashion.
Responsible for assuring those homeowners are fully prepared for closing.
Attend closings along with the Executive Director and board signing officer.
Maintain database (family database) and mortgage filing up to date.

Family Support:

Inform families of opportunities to earn sweat equity hours and effectively track completion to ensure families are accumulating hours as required; provide and display sweat equity reports.
Provide program development and training for family support/self-sufficiency, including the areas of home maintenance, payment timelines, family financial management, budgeting and homeowner mutual support.
Implement delinquency/collection follow-up calls, mailings, home visits, and financial reassessment for families that are in default with their mortgages.
Implement and maintain case management program for financial counseling, which includes regularly scheduled face-to-face meetings with families.
Communicate and collaborate with other staff regarding issues homeowners raise with Habitat, including construction, home repair, financial and sweat-equity problems. All discussions and meetings with homeowner and candidates will be documented in the files with copies to the family.
Encourage and facilitate homeowners' involvement in Habitat's special events, conferences, dedications and any other events that allow for them to spread the mission of Habitat for Humanity.
Maintain homeowner files and correspondence files up to date, including documentation of contact related to collections, construction problems and conflicts with neighbors, etc.

Miscellaneous Duties:

Write family bio and organize meet the family events.
Conduct meetings with families throughout process to maintain communication and ensure effective progress towards homeownership.
Support special events organizing: wall-raising and home dedications.
Update family photo albums.
Research and develop policies as needed to comply with Habitat for Humanity International standards and directives.
Prepare a budget to accomplish the Family Service Plan and manage the activities consistent with the Budget.
Update social media to create awareness.
Provide required monthly, quarterly and annual reports regarding mortgage delinquency, family selection.
Recruit, organize, train, and retain volunteers for the Family Support Committee.
Assist with volunteer sign in at construction sites.
Other duties as assigned.
Completion of HFHI Loan Originator Compliance Training will be required within 45 days of hire.

Skills and Qualifications:

Commitment to Habitat mission and ability to work with people of all races, faiths and backgrounds.
Experience with human services.
Basic mathematical aptitude to calculate building measurements, quantities, etc.
Flexibility regarding work assignments and work hours. Position requires availability to work on Saturdays, occasional evenings or other abnormal hours as necessary.
Computer literacy and public speaking experience.

 

Employment Application Instructions:

Submit brief cover letter detailing how your skills and background will advance the mission of Habitat for Humanity of Morgan County.
Submit resume.
Submit 3 professional references with e-mails and telephone numbers.
Send your application in one PDF file to kwooden@morgancountyhabitat.org and write "Family Services Coordinator" on the subject line of your e-mail or mail your material to HR, Habitat for Humanity of Morgan County, 525 South Indiana Street, Mooresville, IN 46158.